Here's the scoop: our friends were married up in Glacier National Park this past weekend, and I was a bridesmaid. I'll post pictures soon
(see them here!)
, but until then, here's the dress I made for Peanut to wear!
I picked up some gauze-like, slightly stretchy, blue gradation material from the remnant bin at JoAnns before Peanut was even born. I had a plan: it would become a gauzy blanket, or I'd make something for my good friend (the one who just was married) with it because I knew she loved those colors. Well, turns out that the remnant was too small for a blanket, and I never could think of exactly what I could make with it for Friend... so I simply made a dress with it!
It's the "
Polly Peasant
" dress pattern by
Sew Much Ado
. I've made the newborn size before, and Peanut fit right into a 0-3/3-6month size combo :)
I added some lace to the bottom, and Peanut was ready to attend her first wedding!
There's Grizz and I with our little Peanut (the head-bow was purchased at Shopko) and of course, the bride wanted a picture with Peanut, too! Peanut is still a bit selective with her smiles, especially when there are a bunch of cameras in her face, but she's still cute :) Sometimes, we blame her frowns on her big cheeks - the cheeks are too heavy for her to hold a smile!
Be on the look out for more wedding pictures... it was a beautiful day in a beautiful setting with beautiful people!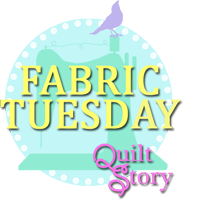 ---------------------------------