I did it! I finished them the weekend before the wedding. I still can't believe I did it, especially since it was my first time hand-quilting! It feels good to follow through with a plan, even with a little one in the house... it can be done!
(Thank goodness for naps and Daddy-time!).
My favorite part is the tone-on-tone white crosses.
Christmas.
My favorite part is the singing Santa (Dear Mr. Claus from Moda).
Fourth of July.
My favorite part is the wonky star of course - first time ever sewing one of those!
St. Patrick's Day.
Thank you
Melissa
and
Shanna
for hosting "A Lovely Year of Finishes;" it definitely helps to have a little extra motivation!
I also have loved the
Summer Series
at
Clover & Violet
- so many fun project ideas for when you are on the go and you can't bring the sewing machine with you! I've linked up two of these table runners with them (the Christmas one and the St. Patrick's Day one)... go check out what everyone else has hand-crafted!
Also linking up with...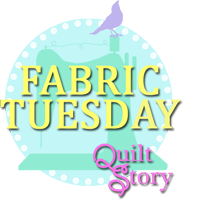 --------------------------------------